Used Cars Lexington KY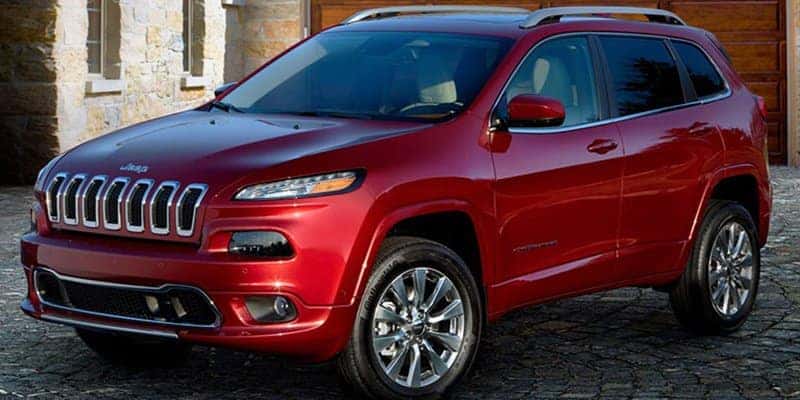 Are you searching for a quality used car near Lexington, Kentucky? Before you begin your search, there are a few important factors to consider. We'll detail all of these in the article below and show you how Glenn's Freedom can help take the fear out of the used car buying process.
Why Buy Used?
Buying a new car has one primary benefit over a used car: peace of mind. A new car is just that, new. There is no history to be concerned with, no prior accidents or maintenance history to fear. While a new car is not guaranteed to keep you out of the repair shop, a factory warranty typically covers any repairs needed in the first months of ownership. While appealing to many car buyers, this peace of mind comes with a much higher price tag. The good news is that with the increased availability of information, used cars can also offer peace of mind at a much lower price. Let's explore the primary benefits of buying a used car.
Cheaper
A new car depreciates quickly in the first few years of ownership. It's estimated that a new vehicle can stand to lose nearly 50% of its value in just the first 3 years of ownership. While the new car smell may be enticing, that's a high price tag to pay for most budget-conscious consumers.
A used car is more than just a means of transportation. A used car is an investment. As an investment, you must consider the initial depreciation hit that you would take on a new vehicle. Let's say, for example, that you paid $30,000 for a new car that 3 years later would only be worth $15,000. That is a steep price to pay for only 3 years in a new car.
There is good news! You can skip this drastic decline in value and turn someone else's pain into your gain by simply buying a used car!
A used car will skip this initial sharp depreciation. While a used car will still depreciate in value over time, the decline is much slower and easier to estimate.
If you are worried that buying a used car will mean lower quality, don't be! At Glenn's Freedom, we inventory a great selection of low-mileage and very clean, one-owner used vehicles at a fraction of the price of a new car.
Shop CDJR Certified Pre-Owned Vehicles!
Get a Premium Vehicle!
If you've started shopping for a new vehicle, you may find yourself compromising on certain features because they don't fit your budget. A new car with leather seats, sunroof and navigation system can (and will) cost you a fortune!
However, a gently used vehicle can get you these luxury features at a fraction of the price! Don't believe us? Check out our easy-to-navigate used car search feature and see how affordable a luxurious ride can be!
Not only do these features become more affordable in a used vehicle, but you may be able to afford a much higher-quality vehicle altogether! If you've had your eye on buying a new luxury brand vehicle but the price tag keeps it out reach, consider buying a used vehicle with all of the luxurious benefits!
At Glenn's Freedom, we have a great inventory of premium used vehicles in Lexington, Kentucky including Audi, BMW, Lexus, Mercedes Benz and more!
Lower Fees/Taxes
Many car buyers are unaware of the fees and taxes that are charged when you buy a car. In the state of Kentucky, for example, a 6% usage tax is charged on both new and used cars.
Let's rewind to that new $30,000 car you were looking to purchase. A 6% usage tax will cost you an additional $1,800 on the pricetag that you most-likely weren't budgeting for.
While buying a used car in Kentucky does not avoid the 6% usage tax, the lower price tag on a used vehicle makes this tax much more affordable. By buying a used car in Lexington, not only are you saving the initial depreciation hit, but you are also saving big on the taxes and registration fees.
Choose Glenn's Freedom for Used Cars in Lexington, KY
Glenn's Freedom has one goal: To Change the Way Kentucky Buys Cars. We feel so strongly about this that we've made it our #1 mission. Since we are new to the Lexington, Kentucky area, we are bringing an entirely new approach to the car-buying process.
Low-Upfront Pricing
Many dealers will attract customers with low prices that they can't stand behind when you visit the dealership. These "too-good-to-be-true" prices often include incentives and rebates that only apply to a small fraction of the general population. This is why we've introduced our "Low-Upfront Pricing" – a guaranteed low price for everyone that takes the time-consuming negotiation out of the car buying process. We are constantly reviewing our prices using market-based information to make sure our used cars are priced competitively.
15-Minute Trade Appraisal
Another way we are changing car-buying is changing the way you sell your car! We offer fast and friendly trade appraisals in only 15 minutes. That means we give you a market-based cash offer on your vehicle in only 15 minutes. On top of that, we will buy your car whether or not you buy one of ours! We understand that the value of your current vehicle is an important factor when you are determining your budget. That's why we've introduced a fast, fair and transparent appraisal process.
Value Your Current Vehicle Here
360° Online Shopping Experience
Changing the car buying process doesn't begin at the dealership. We've recognized this and completely transformed the way Kentuckians shop for cars ONLINE! We used a revolutionary technology that captures a fully-interactive 360-degree interior and exterior "spin" of the vehicle. With this advanced technology, you can tour the entire used vehicle before stepping onto the lot!
72-Hour Satisfaction Guarantee
Not happy with your recent used car purchase in Lexington? Bring it back! We are proud to offer a 3-day satisfaction guarantee on all new and used vehicle purchases! Many dealerships will sell you a car and then disappear when issues arise. At Glenn's Freedom, customer satisfaction is our top priority! We don't just want to sell you a car, we want you to be happy with the vehicle you purchased. This is just another way we are changing the car-buying process in Lexington, Kentucky.
Rigorous Inspections on Every Used Car
One major benefit of buying a used car from Glenn's Freedom is the rigorous inspection process that EVERY used car in Lexington, KY goes through. Our Mopar-certified technicians put every vehicle through a detailed 172-point inspection. Then we make any necessary repairs and replace any worn or faulty parts to make sure all of our used vehicles are in great working condition.
Not only do we inspect and repair all of our used vehicles, we also give each vehicle a complete auto detail. Our trained detail staff, spends hours cleaning every square inch of all of our used vehicles. We know the importance of a clean vehicle for our customers, which is why we go above and beyond to ensure our inventory is the cleanest in the Lexington, Kentucky area!
Best Selection of Used Cars in Lexington, Kentucky
We can't "Change the Way Kentucky Buys Cars" if we don't have the used car inventory that Kentuckians are looking for. We use advanced technology to make sure we stock the makes and models that you are looking to buy. We are constantly buying new inventory. From customer trade-ins, off-lease vehicles, and other third-party auctions/outlets, we have the vehicle you are looking for at a very reasonable price.
Our inventory is always growing and we always have a wide selection to meet any customer's needs.
Looking for a used car, truck, SUV or minivan? We have it!
Want a quality low-mileage or 1-owner used vehicle? We have it!
How about a budget-friendly ride for under $10,000? We have it!
Shop our used inventory and see for yourself!
Flexible Financing Options
We know that finding the right car is only half the battle when searching for a quality used car in Lexington. Used car customers need to have the car fit their monthly budget! That is why we offer flexible financing on all of our used car inventory.
We shop several banks to make sure we get you the best interest rate and monthly payment available. Whether you have good or great credit or are dealing with a low or subpar credit score, we have plenty of options to get you approved and driving away today!