Leasing vs Buying : The Many Benefits of Leasing Your Next Vehicle
So you are in the midst of your search for a new vehicle. You spend countless hours googling various makes and models and trims. Researching available safety features and reliability ratings and shopping every car dealership around for the best available deal. But before you commit to purchase, have you explored the benefits of leasing your vehicle?
Many car shoppers never even consider the option of leasing their vehicle. In this article we will explore the advantages and disadvantages of buying or leasing a vehicle. We hope that this article will help you figure out which option is best for you.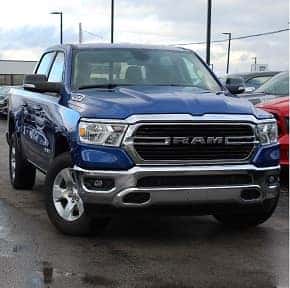 2019 Ram 1500 Big Horn
$399/mo for 36 mo; $0 due at lease signing
Leasing: Advantages vs Disadvantages
| | |
| --- | --- |
| Leasing Advantages | Buying Advantages |
| ·        Lower out-of-pocket cost | ·        Eventual ownership = No Car Payment (once paid off) |
| ·        Repairs typically covered by a factory warranty | ·        It's Yours! – No mileage allowances / modification restrictions |
| ·        Avoid being "Under Water" | ·        Generally lower insurance premiums |
| ·        Possible option of new car every few years | |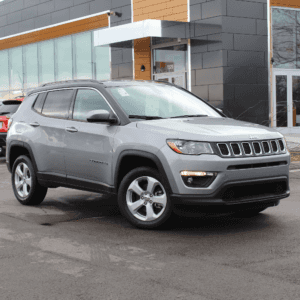 2019 Jeep Compass Latitude 4×4
$349/mo for 36 mo; $0 due at lease signing
Leasing Advantages
Leasing a vehicle carries many potential advantages over ownership. One main advantage is that leasing generally has lower out-of-pocket costs compared to purchasing a vehicle outright. Monthly lease payments are typically lower as you are only paying for the assumed depreciation of the vehicle over the lease term (generally 36 – 48 months). When you purchase a car, you are financing the entire purchase price of the car over the 5-6 year term. Additionally, leases do not carry a sales tax which can be a major expense of purchasing your vehicle.
Another advantage of leasing is the lower-risk nature of the transaction. When you purchase a vehicle, you own the vehicle outright and any damages incurred are the responsibility of the owner. Many manufacturer warranties begin to expire after 3-5 years – which generally falls within most lease terms. Additionally, most vehicles depreciate significantly in the first year of ownership. This will cause vehicle owners to be "underwater" (when the vehicle is worth less than the amount of the loan) on their vehicle for the majority of the time they are making car payments. Lessee's can avoid this trap as they are only responsible for the agreed upon lease payments – so long as they remain in compliance with the terms of the lease.
In addition to the reasons mentioned above, one primary draw of leasing is the ability to upgrade to a new vehicle every 3-4 years. Let's face it, our vehicles have become one giant piece of technology. And like our phones, this technology can become outdated when newer and more capable models are introduced. Lessee's are able to upgrade to a new vehicle at the end of every lease. Whereas vehicle owners are still responsible for monthly payments or must trade-in or sell their vehicle to upgrade to a new model.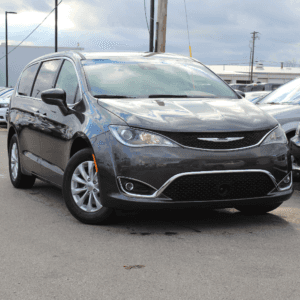 2019 Chrysler Pacifica Limited
$499/mo for 36 mo; $0 due at lease signing
Buying Advantages
Okay, so we have explored the many benefits of leasing a vehicle. Now let's take a look at the advantages of vehicle ownership. The main benefit of vehicle ownership is that once the car loan is paid off, you no longer have a car payment. If you dream of a day when you no longer have a monthly car payment, then perhaps this option is best for you. You can also build up equity as you pay down your car loan. If you keep your vehicle well-maintained, odds are good that your vehicle will have a marketable value once your auto loan is paid off. This built up value is called equity and is what will determine if leasing or owning is the lower cost option over the long-term.
Another important benefit of car ownership is that the vehicle is yours. Unlike a lease, owning a vehicle carries no mileage allowances and modification restrictions. Leasing also tends to carry higher insurance premiums and manufacturers have strict requirements on the insured amounts.
Thank you for reading our blog post! We hope that you learned something about the advantages of leasing vs buying your vehicle. At Glenn's Freedom Chrysler Dodge Jeep Ram in Lexington, Kentucky, we offer many great leasing options for your next vehicle. Check out our current leasing options! With no money due at lease signing and a great low monthly payment, leasing a vehicle has never been easier!