Jeep Gladiator Mojave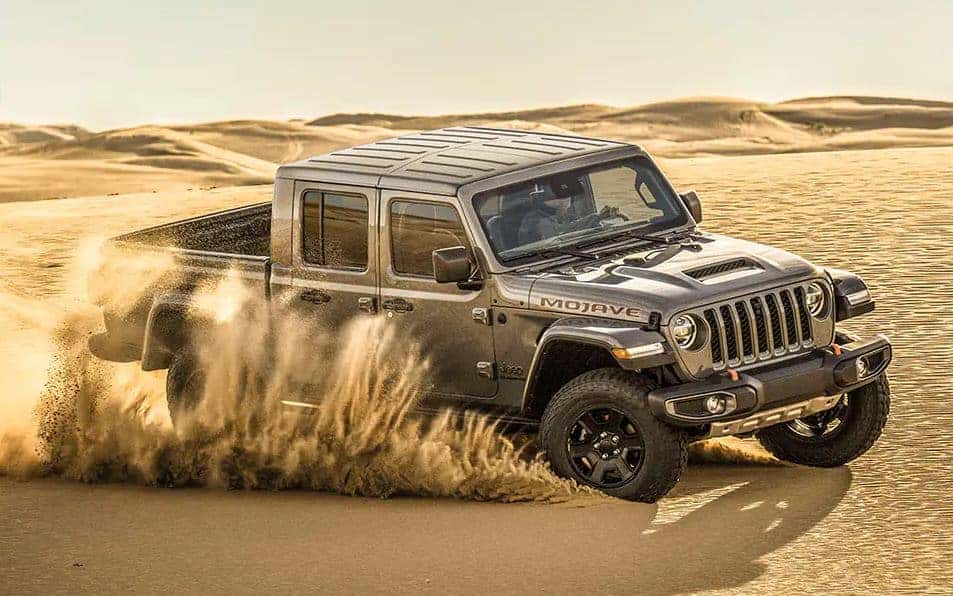 The 2021 Jeep Gladiator is one of the most capable trucks on the planet. Every Gladiator is Trail-Rated indicating it was put through a rigorous test on the Gladiators' off-road capability. For the 2021 model year, the Jeep Gladiator Mojave is Jeep's first Desert-Rated vehicle. In this article, we will explore the unique features of the Jeep Gladiator Mojave.
What does it mean to be Desert Rated?
Driving in the desert is a tough environment for any vehicle. Driving in the desert gets a lot tougher when you go off-road. The unpredictable sand and intense heat make for some pretty harsh driving conditions. The Jeep Gladiator Mojave was engineered with these intense conditions in mind and can confidently handle them. The Desert Rated badge ensures your Jeep will withstand these conditions that would leave other vehicles stuck in the sand.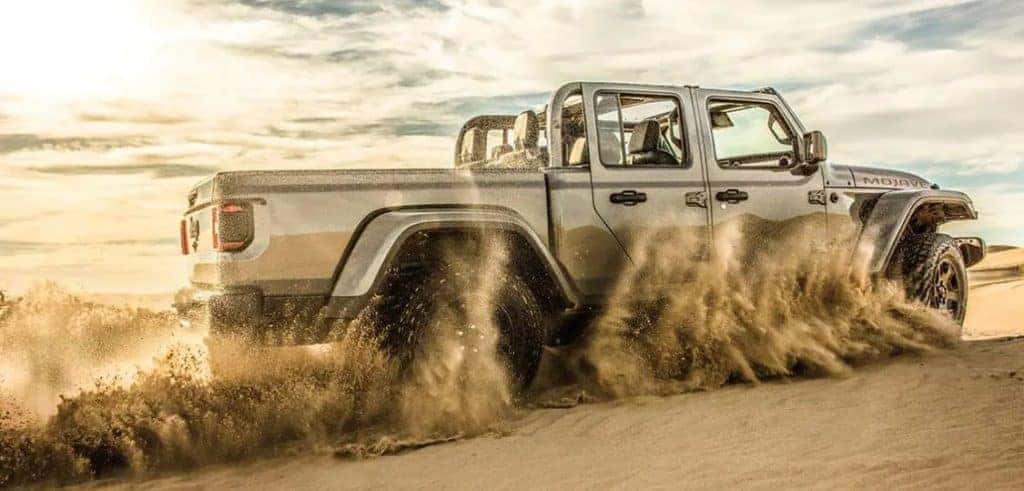 Desert Rated Features on the Jeep Gladiator Mojave
Capability
The Jeep Gladiator Mojave offers impressive ride control in the unpredictable sand. Handling changes in terrain are easier with the upgraded Fox 2.5" Internal Bypass Shocks. You can be confident in the sand with the Gladiator Mojave's 17" wheels and 33" All-Terrain Tires. The Mojave gives you a ground-breaking Desert-tuned suspension that helps you navigate the uniquely uncertain desert terrain. Another unique feature is the Off-Road+ drive system which automatically adjusts throttle, transmission, shift-points and traction control at the push of a button. The Jeep Gladiator Mojave offers drivers the traction, maneuverability, and ground clearance you'll need to handle the extreme angles of the dunes.
Exterior
Most notably, the Gladiator Mojave gets its unique dark shadow gray and orange "Mojave" badging on the sides of the aggressive performance hood. Orange tow hooks on the front and rear along with the "Desert Rated" badging make the Mojave unique from any other Gladiator. You'll also get available rugged step sand sliders to help protect the frame of your vehicle. All these features make the exterior on the Mojave both bold and functional.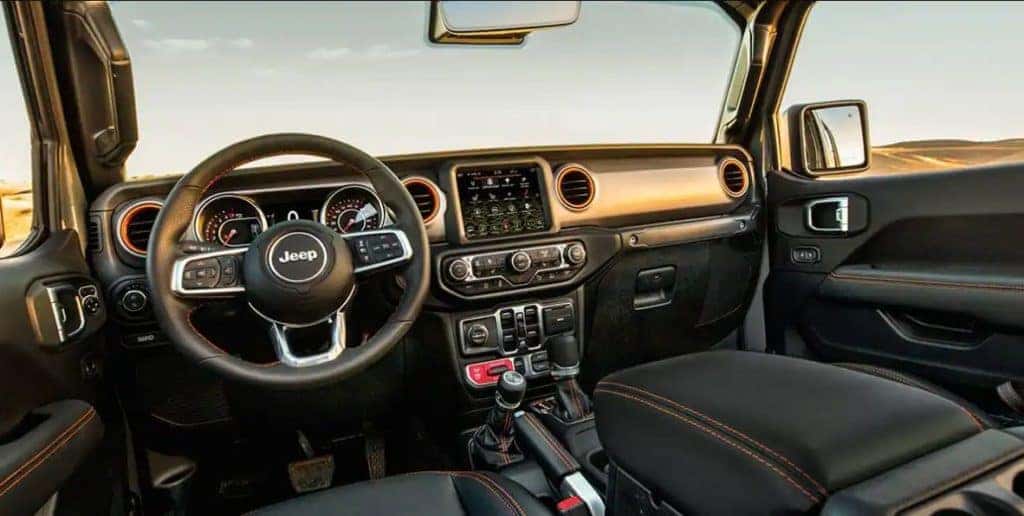 Interior
Don't think for one second that the capability and exterior upgrades force Jeep to sacrifice on the interior of the Gladiator Mojave. With premium refinements like steel gray leather-trimmed seating, a competition-inspired steering wheel, and unique orange stitching, the Mojave offers a luxurious cabin experience. The Mojave gets all the premium technology features as well like the 8.4" Uconnect Touchscreen infotainment system. The Jeep Gladiator Mojave is a luxury performance vehicle both inside and out.
Jeep Gladiator Mojave at Glenn's Freedom Jeep
We are proud to offer the Jeep Gladiator and Jeep Gladiator Mojave to customers in Kentucky. Our Jeep Sales Specialists are standing by to answer any questions you have regarding your purchasing decision. Call, click or stop by our Jeep dealership in Lexington today!