Customer Traded In Shelby F-150 for All-New Ram TRX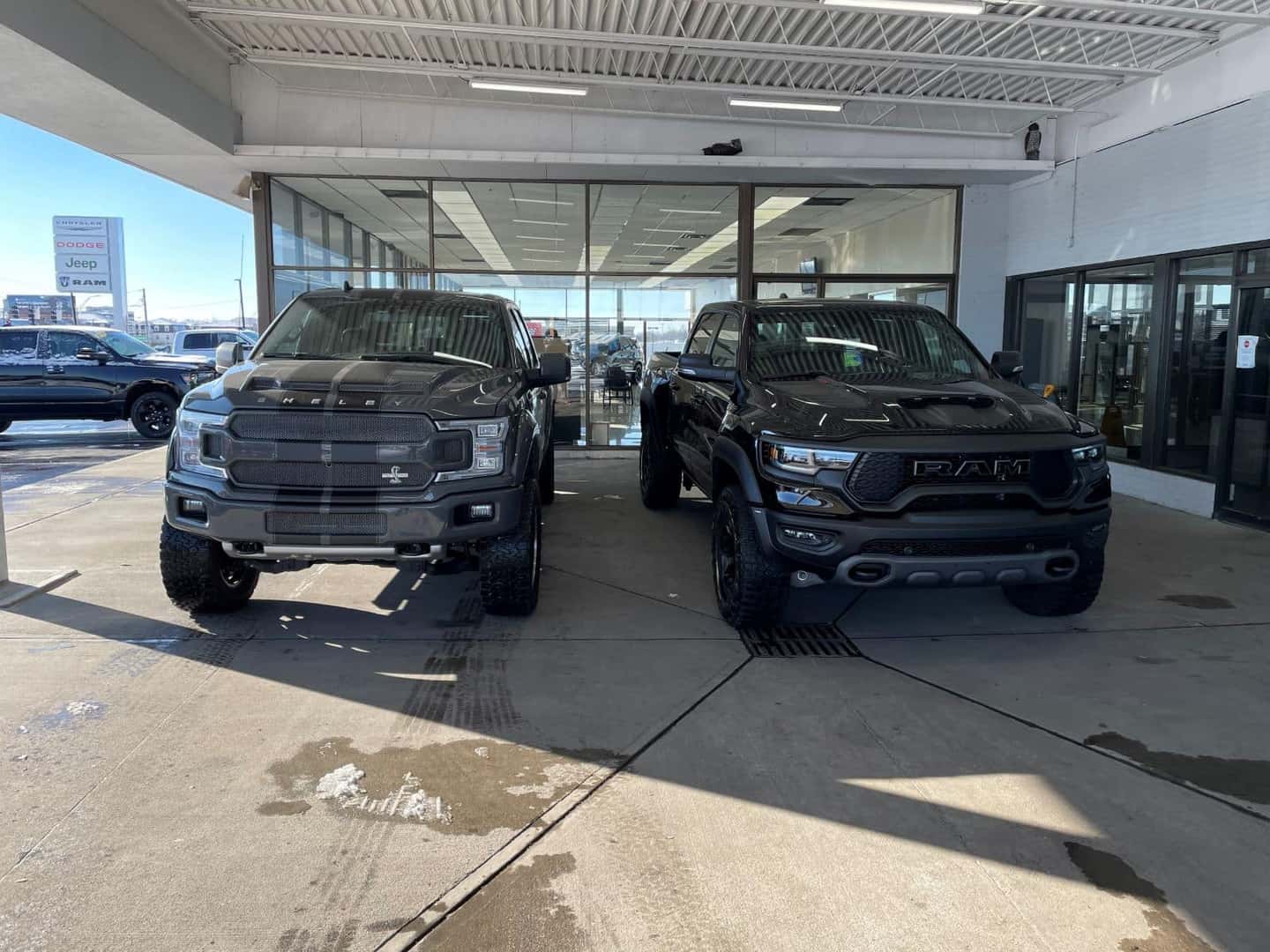 Our dealership received our first All-New 2021 Ram 1500 TRX – the quickest, fastest and most powerful pickup truck in the world. If you haven't explored Ram's newest truck, you can read all about it here. The highlights of the TRX include a 0-60mph in just 4.5 seconds and a 6.2L Supercharged Hemi V8 engine that puts out over 700 horsepower.
Changing Customer Loyalty
Our first TRX was sold nearly as soon as it hit the lot – to a Ford customer! The customer traded in his Shelby F-150 for the All-New TRX and here's what he had to say about his experience:
"This truck is ******* phenomenal. Working with this dealership was seamless.  Kevin handled every question and concern before I had it and made sure what I wanted to have happen happened.  They were there to make me happy and not sell me something.  Very refreshing experience. Very much an interaction not a transaction, before during and after the sale!"
2021 Motortrend Truck of the Year
The 2021 Ram 1500 TRX is gaining popularity among both customers and critics. The truck was recently awarded the 2021 Motortrend Truck of the Year, an award that Ram has now taken home 3-years in a row! The All-New Ram 1500 TRX is proof that the Ram brand is gaining popularity and taking customers from Ford and Chevy. Ram has sold over 500k trucks in each of the last four years.
Ram 1500 TRX at Glenn's Freedom CDJR
Glenn's Freedom CDJR is proud to offer the all-new Ram 1500 TRX for sale to customers in Kentucky. Our Ram Sales Specialists are standing by to help answer any questions you have regarding your purchasing decision. Call, click or stop by our Ram dealership in Lexington today!