2021 Jeep Wrangler 4xe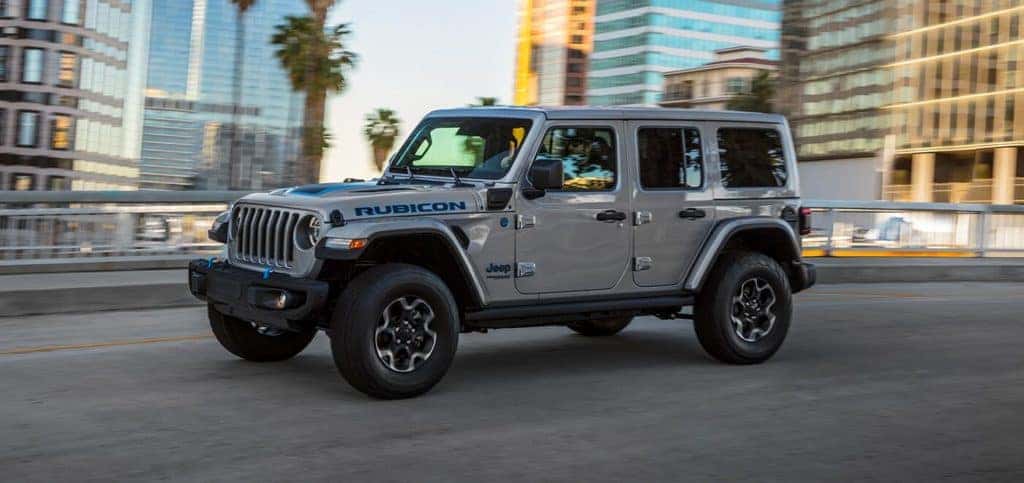 The 2021 Jeep Wrangler 4xe is a plug-in hybrid electric vehicle (PHEV) that is expected to hit dealerships at the end of 2020. The all-new Jeep vehicle offers all of the capability and technology as the gas-powered Jeep Wrangler. Whether you are taking your Wrangler off-road or cruising around town, the 2021 Jeep Wrangler 4xe can handle it all. In this article, we will explore of the key features on the 2021 Jeep Wrangler 4xe.
Fuel Economy
The Jeep Wrangler 4xe is a plug-in hybrid electric vehicle – meaning it has both a gas engine and electric motor that is powered by a rechargeable battery. The Wrangler 4xe has an all-electric driving range of 25 miles before you'll have to switch over to gasoline. The combined electric and gas total driving range is an impressive 400 miles. The hybrid Wrangler gets an impressive 50 MPGE (miles per gallon equivalent).
Engine and Drivetrain
The Wrangler 4xe is powered by a 2.0L I4 DOHC Turbo PHEV engine. A 16-kWh lithium-ion battery pack sends additional power and torque to each wheel, providing the new Wrangler with an impressive 375 horsepower and 470 lb-ft of torque. For comparison, the standard Jeep Wrangler engine (2.0L Turbo) puts out 270 horsepower and 295 lb-ft of torque. The additional torque and horsepower give the Wrangler 4xe an exhilarating 0-60mph of 6 seconds. The Wrangler 4xe comes standard with a 4×4 drivetrain and 8-speed automatic transmission.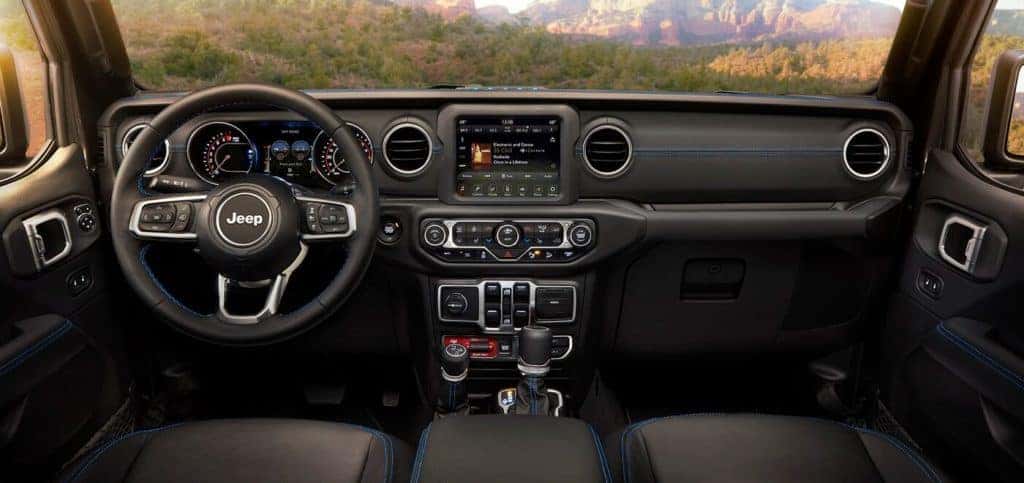 Off-Road Capability
The all-new 2021 Jeep Wrangler 4xe offers all of the incredible off-road capability that you'd expect from a Jeep Wrangler. The added torque and horsepower allow you to more easily climb hills and rocks. The sealed and waterproof battery pack even allow you to perform in tough conditions like fording creeks and streams of up to 30 inches in depth. The Wrangler 4xe also offers select drive modes that allow you to use electric power or reserve it for later.
2021 Jeep Wrangler 4xe at Glenn's Freedom Jeep
Thanks for reading our article on the 2021 Jeep Wrangler 4xe. Glenn's Freedom Jeep is proud to offer the hybrid Wrangler for sale when it hits dealerships at the end of 2021. Want updates on the Jeep Wrangler 4xe? Sign up using the form below and be the first to know when the 2021 Jeep Wrangler 4xe becomes available for sale. Have any additional questions? Our Jeep sales specialists are standing by to answer any questions you have about your purchasing decision. Call, click or stop by our Jeep dealership in Lexington, KY today!